Check Out Angel Rose Exclusive Interview With Porn Biz News On June 24!
Check Out Angel Rose Covered In Chocolate Now For $5.95!
And Don't Forget She's Also Does Messy Custom Videos Too!
E-Mail @ piemaster@sexyslapstickvideos.com For Details On Getting One Done For You!
"WE HAVE PIE & DESSERT: SEXY FEMALE MODELS MAKING A MESS OF THEMSELVES & ENJOYING IT!"
If want to e-mail "The Piemaster" about anything or maybe even talk sponsorship? Send me an e-mail to piemaster@sexyslapstickvideos.com

If you are female over 18 from petite to BBW's or even hot MILF's that & are interested in having fun & get paid for making a mess of yourself, Send an e-mail to messymodel@sexyslapstickvideos.com
for details serious inquires please
FOR THE MOMENT RIGHT NOW THROUGH "CC BILL" I CAN ACCEPT DISCOVER, JCB, DINER CLUB
& ONLINE CHECK FOR MEMBERSHIP SUBSCRIPTIONS FOR AS LOW AS $5.95 FOR 3 DAYS, AT LEAST ONE OF THE MAJOR CREDIT PROVIDERS WILL BE ADDED LATER!
WANT AN ALTERNATIVE TO JOIN MY MEMBERS AREA? E-MAIL ME @ piemaster@sexyslapstickvideos.com RIGHT NOW FOR SPECIAL DETAILS
IF NONE OF THE METHODS OF PAYMENT WORKS FOR YOU!
SexyslapstickVideos Was On The Dr. Susan Block Show On July 19th 2014 Talking Pie-Sexuality & It's Real!
Fleshbot Did A Featured Piece On Our Site On July 10th 2014
I Did An Exclusive Interview With Acclaimed Adult Film Star Rita Dainels
On Sunday, June 29th 2014 On Her Radio Show Through "3XPorn Star Radio" Now Archived On "Sound Cloud"
Don't Forget To Check SexyslapstickVideos Interview With Short & Sweet NYC on June 26!
Check Out My Blog "The Sexyslap!" All About SexyslapstickVideos News & Specials!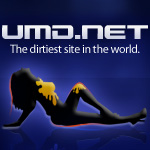 The Wet and Messy Fetish Community
| | | | |
| --- | --- | --- | --- |
| | | Click to join sexyslapstickvideos | |